Londoners put the Covid-19 fear behind them to go out to bars and restaurants Wednesday night, just hours before the start of their new month-long lockdown.
Reports have said that the UK's death toll from the coronavirus had gone up on Wednesday by 492, this is the most cases since mid-May. However, people had flocked to London's Soho district seeking one last night out before lockdown..
People have been told to stay at home from 0001 GMT on Thursday in order to curb the new surge in new infections that scientists say could, if unchecked, cause more deaths than a first wave that forced a three-month lockdown earlier this year.
The United Kingdom has the biggest official death toll in Europe from Covid-19 and is grappling with more than 20,000 new coronavirus cases a day. Scientists warned the "worst-case" scenario of 80,000 dead could be exceeded without action.
Even before Wednesday, data from restaurant bookings service OpenTable showed a surge in demand for London eateries during the run-up to the new lockdown.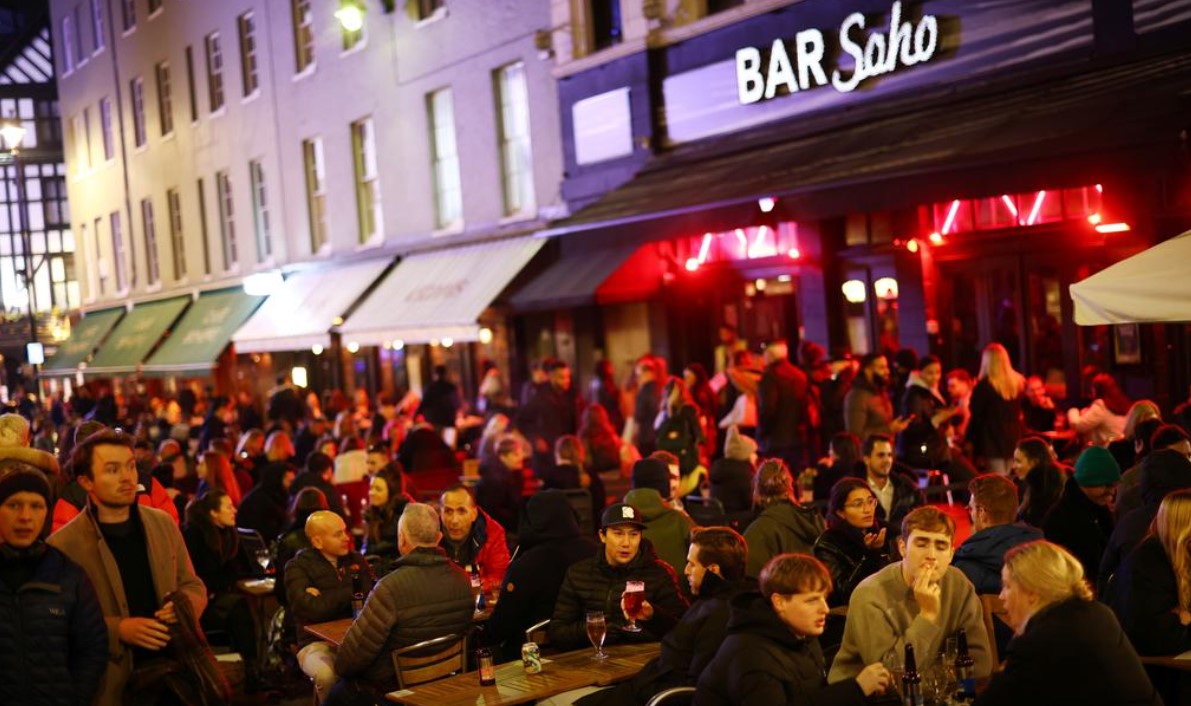 Police forces up and down the UK have used social media to urge people going out on Wednesday night to follow social-distancing rules.
The rest of the UK – Scotland, Wales and Northern Ireland – have their own lockdown policies and enacted tougher health restrictions last month