57 Beautiful Girls " Miss Universe Thailand 2019 " ( Miss Universe Thailand 2019)Beautiful, beautiful lights in Thai dress, swimwear and evening dress on the stage. With the opening of the highest crown of value in the Preliminary Competition round today (27 June) at Thunder Dome, Muang Thong Thani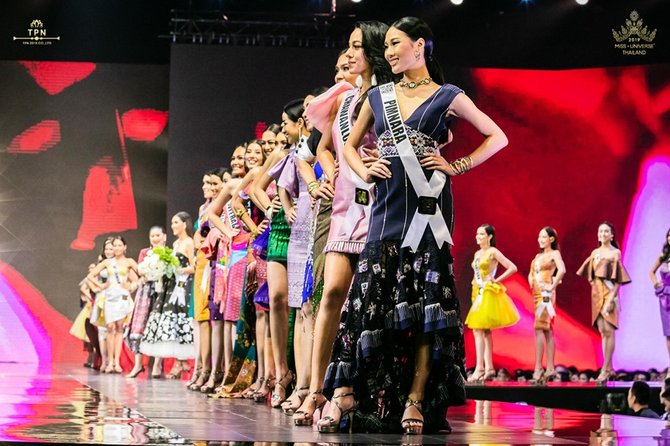 The Preliminary Competition, the beauty pageant of the Miss Universe Thailand 2019, in which all 57 beautiful women who participated in the event created an impressive phenomenon. On the great stage The Infinite Universe! With the announcement of 2 awards, the highlight is the Best Modern Thai Dress and Best Evening Gown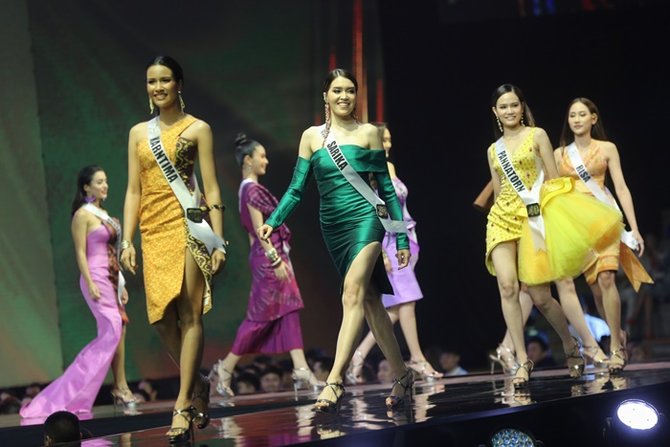 The contestants gracefully and sweetly cat walk in Thai fabrics that are designed and uniquely created.
Each designer has chosen Thai fabrics from a variety of regions with the purpose of helping to disseminate culture and promote the skills of Thai people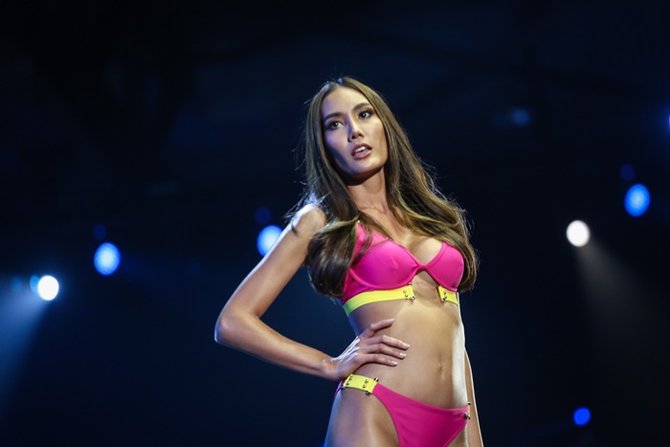 Following with a fashion show in a swimsuit, to show off the shape and personality of the 57 beautiful women.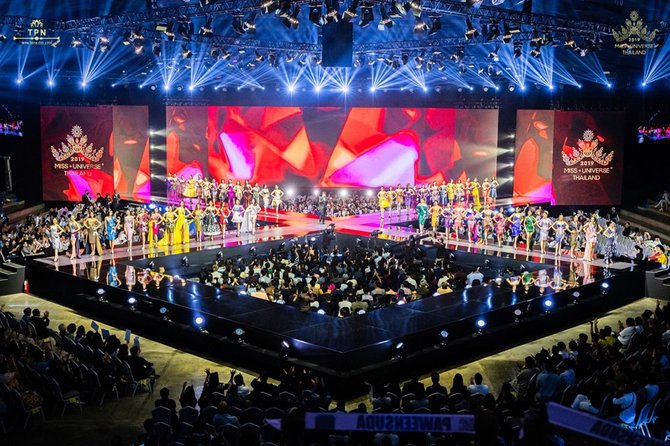 Before ending with a fashion show, a long elegant evening dress was worn, making the contestants even more beauotiul than they already are, to stand out the most on this special night. On the grand stage which Khun Tee-Somchai Cheewasutthanon, Chief Executive Officer, TPN 2018 Co., Ltd., the stage designer, was very inspired by the beauty of women above the image. Like a universe that has no end!
In the Preliminary Competition round, there were 2 awards that were highlighted to the designers of the outfits that the contestants were wearing. With details of the following awards: Best Modern Thai Dress Award, given to the designer: Khun Kanapoj Oongsorn, "KANAPOT" , contestant, wearer: Dream Chanakasuksathit (number 11)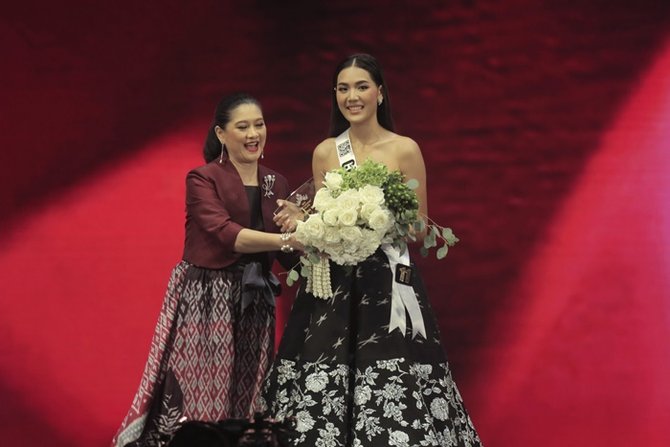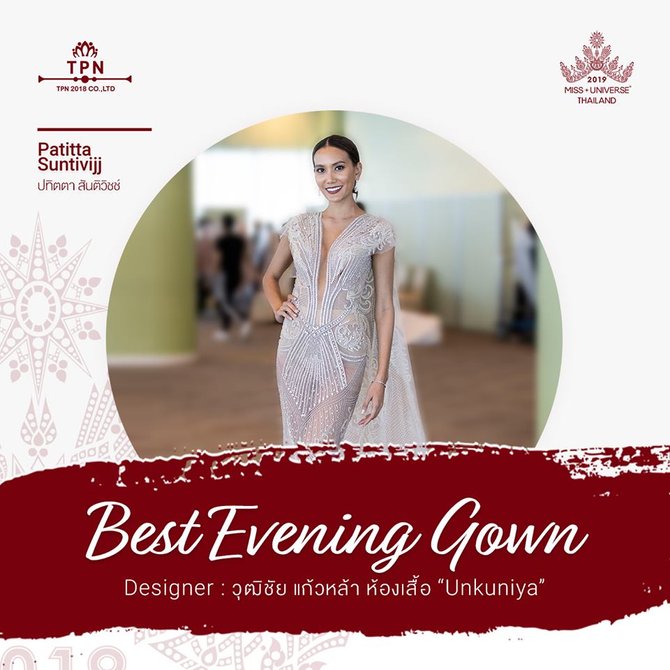 Award for Best Evening Gown given to the design: Wuttichai yard glass "Unkuniya"
contestant wearer: a gleaming eyes to demonstrate peacefully, Norwich Branch (No. 10).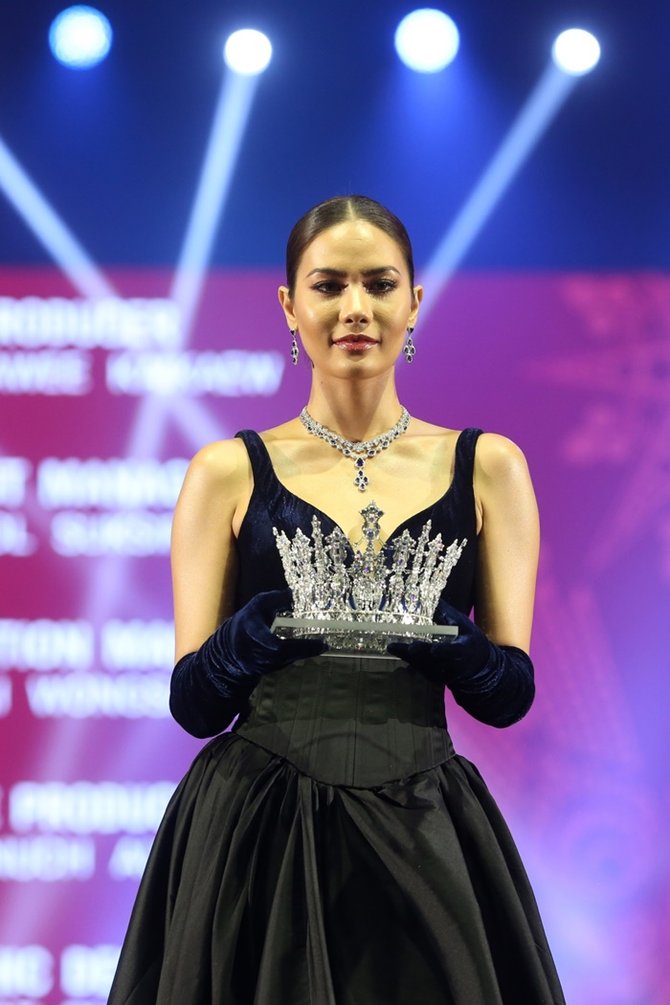 And the ultimate highlight in this Preliminary Competition contest is the launch of the new Miss Universe Thailand 2019 crown.The very first crown of beauty in Thailand that is not just a Crown but Tiara too, designed by Kandy – ML Rojanathorn Jiraprawat, Songkhla, decorated with swarovski stones (SWAROVSKI) by the production of Tiger. Tiger Jewelry Manufacturing (Thailand) and Khun Suwan-Chalita, with the charm of Miss Universe Thailand 2016, is the official invitation for the crown to be unveiled in public for the first time!
Not yet finished. There are special prizes by supporters around Preliminary Competition, whether …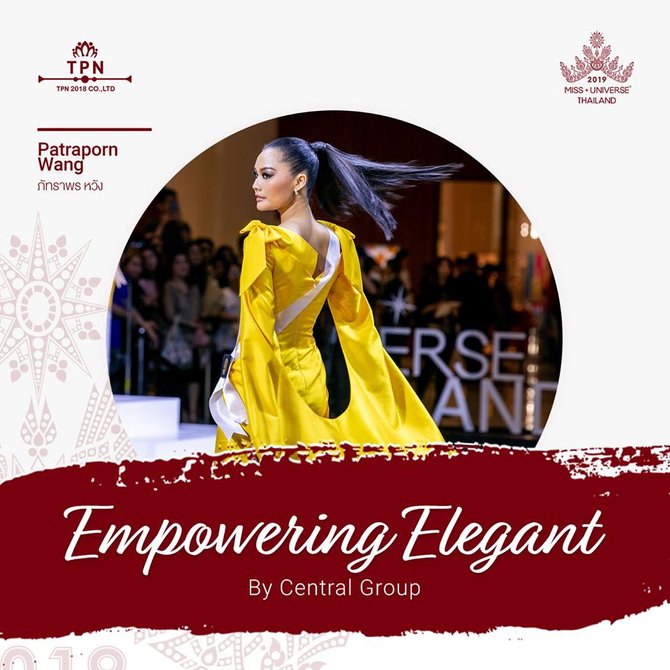 1 Empowering Elegant by Central Group, including First Phattharaphon Wang (No. 9)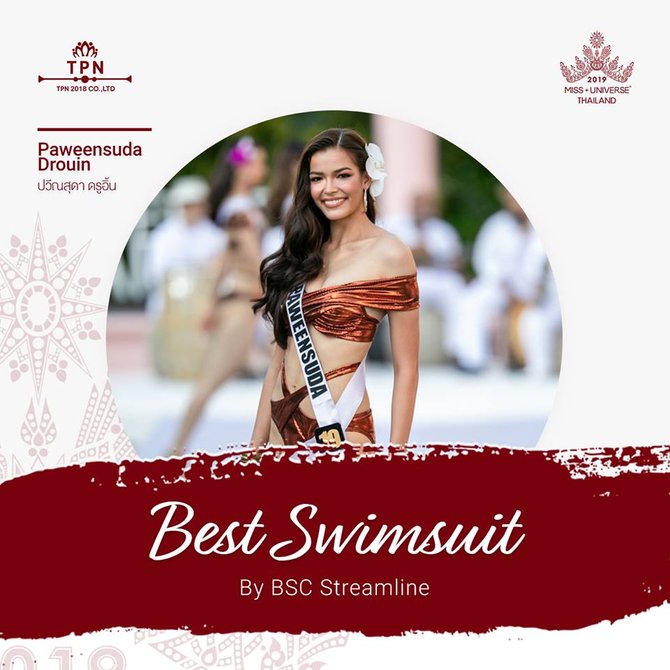 2 Best Swimsuit by BSC Streamline including Fa Sai Paween Sudad Ruen (No. 19)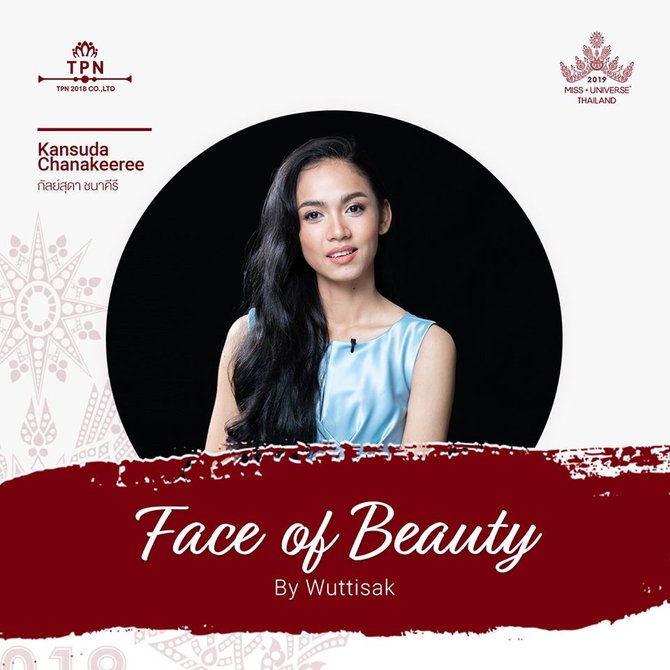 3 Face of Beauty award by Wuttisak, ie Mei Mek Suda Chanakhiri (No. 25)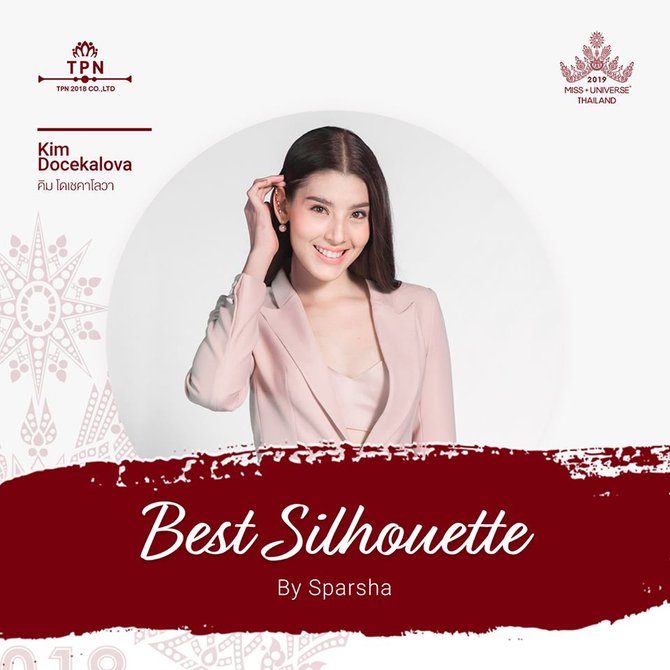 4 Best Silhouette by Sparsha including Kimmy Kim Doche Kalova (number 22)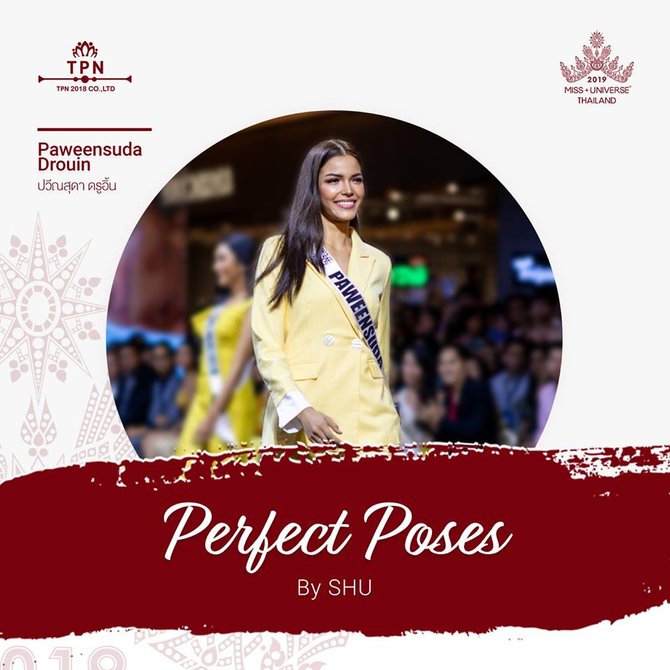 5 Perfect Pose by SHU is Faasai Paween Sudadun (No. 19)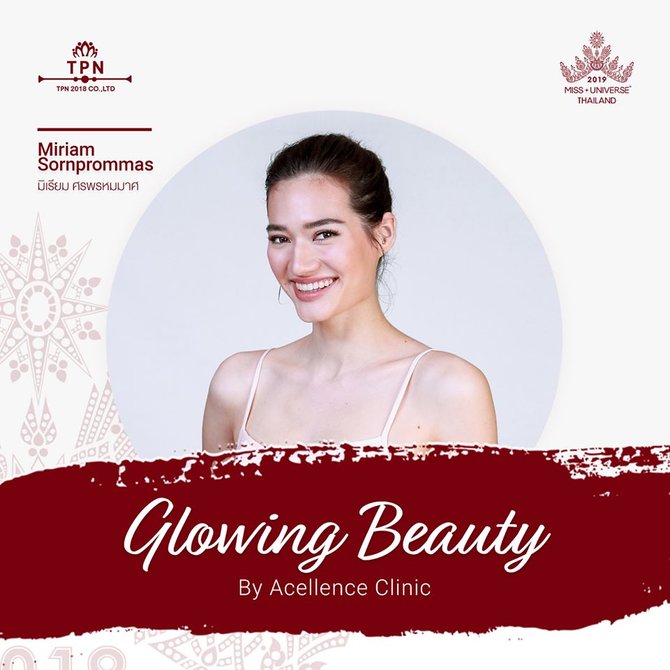 6 Glowing beauty by Acellence Clinic include Miriam Miriam Arrow prom Sulfur (No. 31).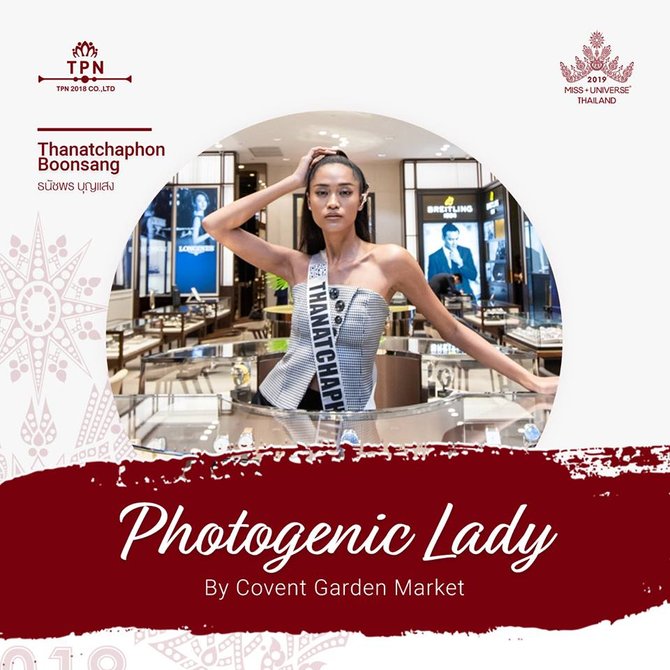 7 Photogenic Lady by Covent Garden Market Thailand, including Bella Thanachaporn Boonsang (No. 3)
Counting down for only 2 days, on the night of the judging round, on June 29, will know which girl will be crowned and wear the precious crown of Miss Universe Thailand 2019, the beautiful woman who is ready for the crown grab. Miss Universe, the third crown for Thailand