The covid19 restrictions in Pattaya bear a resemblance to oppression
Parts of Chonburi Province are now experiencing restrictions that have not been formally announced by government or provincial order. All sun loungers, umbrellas and facilities were suddenly removed from Pattaya and Jomtien beaches this week without any published instructions.
Oy, who has a sun lounger concession permit, said she received a call from another colleague who claimed to have previously received a call from City Hall.
Although walking on the beach or on the adjacent beach path and swimming in the sea is not prohibited at this time, a spokesperson for the official hotline 1337 said that group gatherings on the beach could lead to infection.  
Outdoor areas such as beaches, parks and reservoirs are open to exercise, but not socializing. The latest informal policy change has certainly been successful, as the beaches are quite deserted.
In another unexpected move, several markets have been temporarily closed as virus infections in the Pattaya area remain stubbornly high and reach around 150 per day. 
infections fluctuate. The Rompho Market has closed much of its covered shopping area, while Jomtien Night Market has shut down all trading until May 13.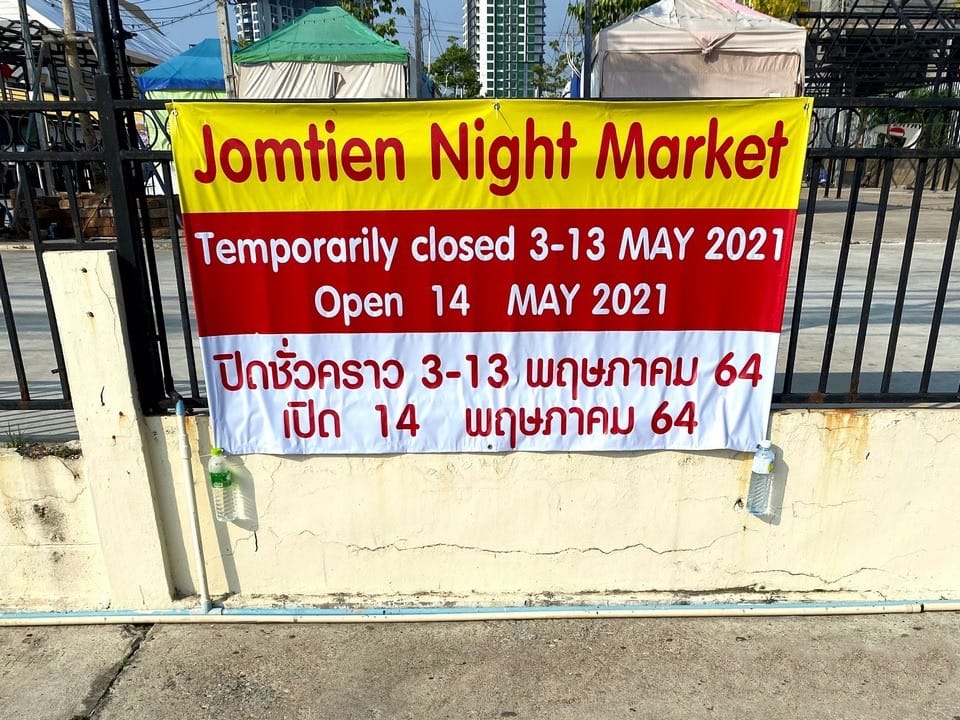 City Hall said such closures were a matter for the market authorities, but added that very strict screening of customers and monitored entry and exit points could be an alternative.
In terms of travel, Chonburi theoretically does not require permission to leave or enter the province. In practice, the precautions are also stepped up there. Drivers leaving the county require written permission from a district office or village leader. Returning vehicles are randomly checked with occupant temperature checks. Mobile test centres and a roadblock facility near Laem Chabang are operational, but 24-hour checks are not carried out and some vehicles are allowed to continue as usual.
Lert Bangprapart, a health worker from Banglamung, said the ambiguities were in response to the national decision to give local authorities a lot of discretion in dealing with the pandemic. Although Chonburi is a red zone province, there is still plenty of room for local variation. He quoted the national rule that a meeting of more than 20 people would require permission, but noted that no one was sure which meetings could take place with fewer people without notifying the town hall or the police.
It seems that the Thai government would rather not declare a national lockdown, opting for a gentle curfew and allowing other restrictions at the local level, this is very similar to local policy-making. 
What happens now depends on the nasty virus. As infections and deaths continue to increase, the pressure on Prime Minister Chanyut Chan-o-Cha will increase and he will pull out all the stops to use his utmost power. This may include a national curfew, a ban on regional travel and the closure of shops and outlets selling "non-essential" items.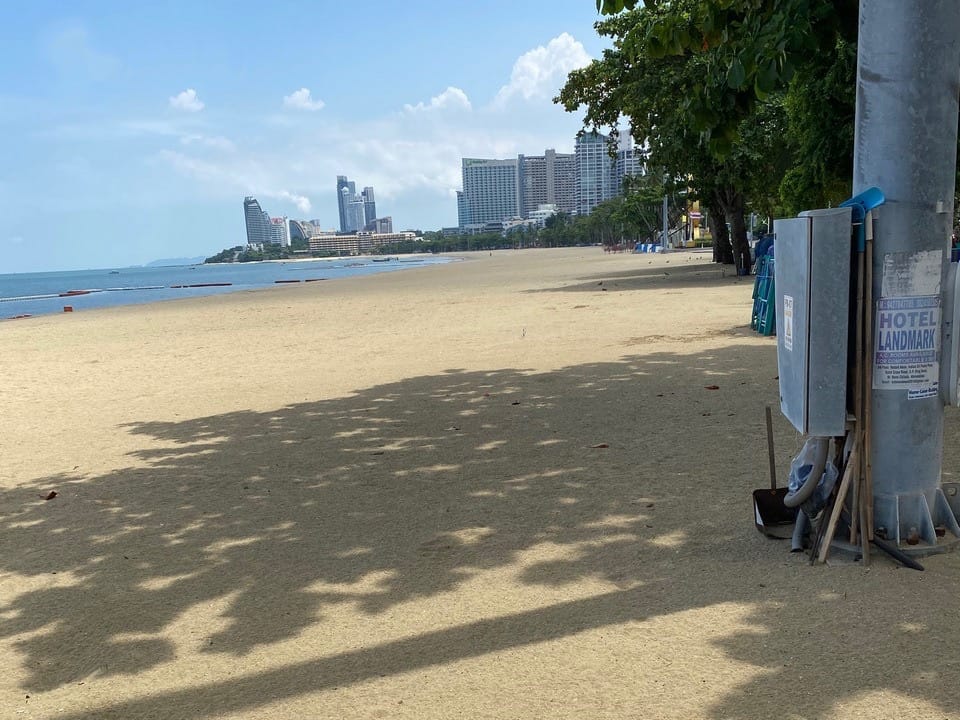 A ban on the sale of alcohol in supermarkets is considered unlikely, as it leads to black market practices and hoarding without actually controlling the virus.
Catch up on more stories here