Woman looks a pitch-black panther in the eye in Thailand's Kaeng Krachan National Park
A Thai woman driving through Kaeng Krachan National Park to a well-known mountain came face to face with a black tiger.
The story of a Facebook user, Faikham BW, who encounters a black panther in Kaeng Krachan National Park has gone viral among internet users since Wednesday. Faikham shared her unique experience on Facebook and also added some photos, otherwise, hardly anyone would believe her.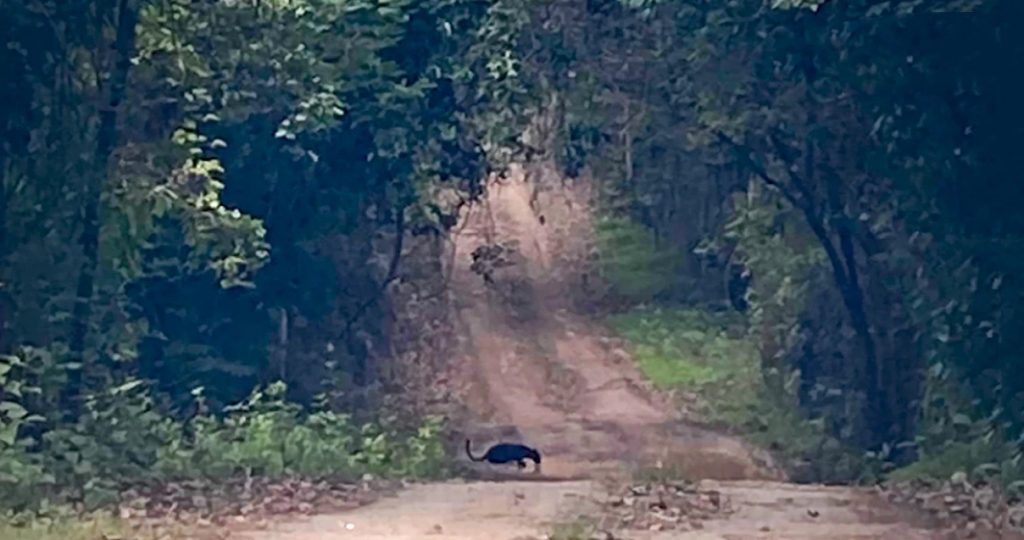 The Facebook post received more than 24,000 likes yesterday and was shared 11,000 times.
Faikham said she was driving on her way to Phanoen Thung Mountain when she suddenly saw a black panther on the road drinking from a pool of water. The Kaeng Krachan National Park is located between the provinces of Phetchaburi and Prachuap Khiri Khan, covering an area of ​​2,914 kilometres. It is Thailand's largest national park.
She admitted that she was initially shocked by the sight. She said she locked the car and turned the engine off to keep the black panther from frightening her.
Suddenly the black panther came close to my car with its fierce eyes," she said, "after making sure my car posed no threat to him, the black panther lay down on the ground and rolled onto his back like a cat."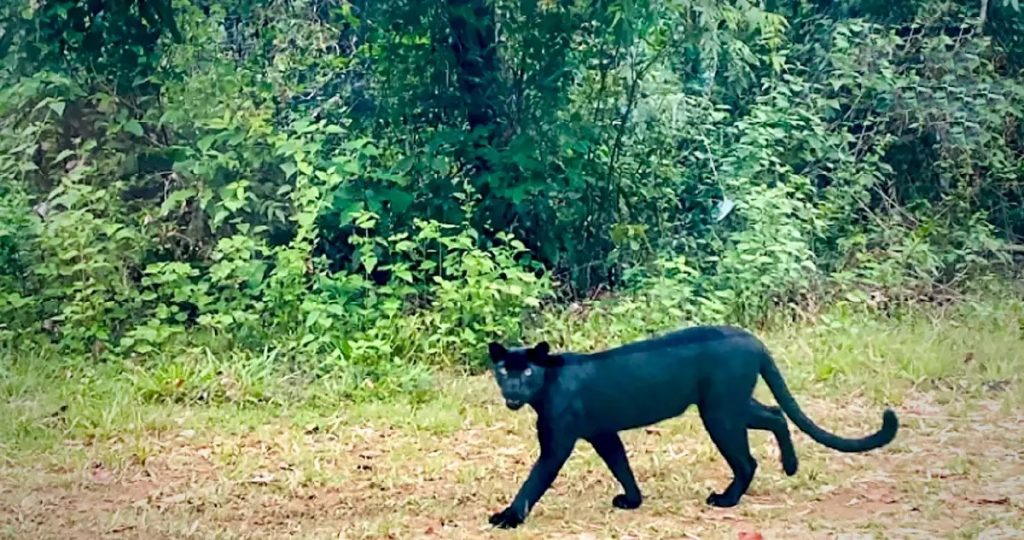 The moment another car arrived on the scene, the black panther chose eggs for his money and disappeared into the forest.
"When I got to Phanoen Thung Mountain, a national park official told me I was lucky to see a black panther as they don't show up easily," she added.
She also asked people planning to go to national parks to drive slowly so that the wildlife that lives there can roam safely.
Catch up on more stories here
Follow us on Facebook here